Maximise your online presence with goal driven website
that engages and delights your tribes!
Website Designer for Small Business
| Bayside | Kingston | Glen Eira
Get that website done so you can finally launch your goal driven,  automated, money-making machine.
From Business Website, Course & Membership Websites, Online booking to eCommerce & Online Stores.
Our clients have better conversions, strong brands, tools to launch on social media, and more confidence in their business.
Website design for small businesses & creative entrepreneurs
As a small business, you have a lot of important things to do. You don't have time to build a website from scratch, and you don't want to spend hours trying to figure out how to update your website.
We understand the struggle and we have the perfect solution for you – a website that will look professional, be easy to update, and be mobile friendly and affordable!
No more managing the sales & booking process manually....
Spending hours trying to fix your broken systems.
Drives more sales, more phone calls, more bookings.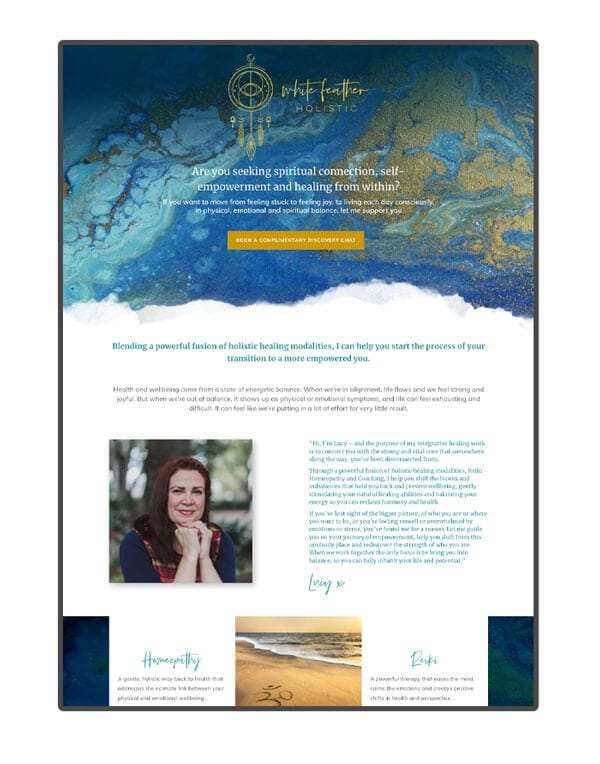 We help clients maximise their online presence and offline productivity, to let you do what your best at – running your business!
Ideal for:
Psychologists and Therapists
Each project is broken down into discovery & planning, designing and building to get you through each phase fast.
01
Discovery
Each of our projects begins with a discovery phase where we get to know what makes your business and your customers tick.
This involves surveys, questionnaires and instruction to provide us with your digital assets and content. After you provide us We will then have a kick-off meeting to go through your goals and what problems we need to solve.
02
PROTOTYPE
When necessary, we build an interactive prototype on the browser to show you how to get our solution work. Call it a foundation. We won't focus on any design at this stage so the prototype will be quite basic, but it gets us close real quick.
This is where we also work on the additional functions such as membership, shopfront or even booking when required.
03
DESIGN
The fun begins! We will bring your vision to life. We will bring your interactive prototype to life with your matching branding.
We then start with the homepage based on your branding assets. Once you sign off the homepage, we will start working on the subpages.
04
Revisions
We want to make sure you are happy with your site, so you will get two design revisions for each page.
During this time you can suggest sections to be moved around, images to be swapped or if you have any other feedback.
Any revisions to the text and images can be done after the site is launched.
05
Delivery
Finally, we go underground for a couple of weeks and make sure everything is plugged in and tested before deploying your shiny new website to your hosting server so you can show it off to the whole world. 
Your website will have personalised training videos on your dashboard so you can edit the content yourself.
06
MAINTENANCE
Our care-plan* takes great care to first backup the website and check the website after for any issues. Our software keeps a record of plugins we update so if there is ever an issue we see what plugin version was changed and revert back
Relax and enjoy the peace of mind while you are growing your business.
*Care plan is optional but highly recommended for your peace of mind.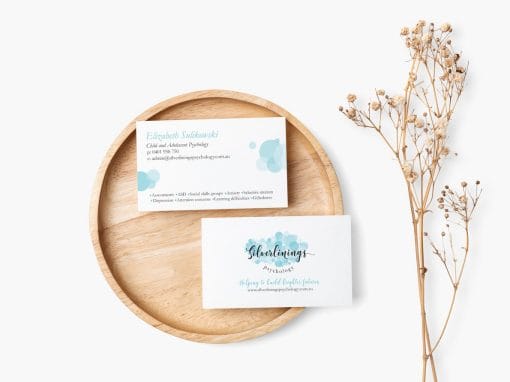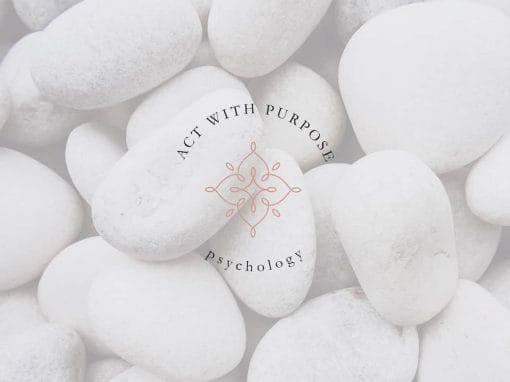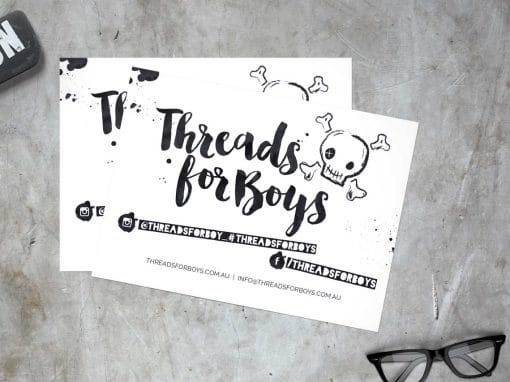 How much does a website cost?
Our website design fee starts from AUD4000. No website is the same and in order to make sure we can provide the best outcome, we ask you to fill in the  website worksheet. This worksheet will help us to identify your objective and to make sure we can provide the best outcome according to your needs.
Our process together will begin with the session to identify your goals or what items or processes can be initiated or achieved via a website solution.
We will then organise an initial informal discussion to meet and greet and have a chat to help us to prepare a proposal.
Can we schedule an online meeting to see if we are a good fit?
Absolutely!
To  start with, I recommend taking a thorough browse through my portfolio of work to sure you like my style and aesthetic.
I would also recommend you to have a look at our branding & website price guideline here to help you determining your budget.
If you're still not sure, I offer a free consultation to answer any questions you might have. The best way to go forward is to fill in the website worksheet so we can maximise our time together. Once this is filled in, I will send you my scheduler so you can book my time.
WHAT IS DISCOVERY BLUE PRINT?
I am glad you want to know! Discovery Blue Print is your take-out that will help you get more clarity for your business. For each project, we kick start by facilitating our clients to dig deeper to actually uncover the business maps (which includes real market you want to target, the benefit you want to offer them, the emotion we want to gain and work on a communication strategy to help you achieve your goals).
We start by identifying your why, who, what your real objectives are and work on the how. You will get your brand Map & Positioning report to help you tailor your digital marketing journey.
How long does It take to make a website?
Each project is different and  it is a collaboration, so your availability is key as well as mine. Once you decide to go ahead with the booking, we will send you project timeline so you know what to expect and what is expected from you. As a guideline, a 6-page business website normally takes 3-7 weeks to finish.

We work on tight deadline.  We understand that sometimes things don't go out of plan, but any delay from your side might means that the project will need to be rescheduled around our existing projects at the time.
If you need something done quicker, have a look at our VIP Design Intensive.
What do i need to provide to get started?
Before we can start your website, we will need your content before we get started.  This includes all of your text content, photos, products, pages and anything that will be used as part of the website.
We will also need elements of your branding if we are not helping you with the branding.
To receive your content we will send you  a content planner and will store all your files in the portal and we can keep it all nice and organised together.
If you are unable to create this content, we have a network of photographers and copywriters that we can recommend to do this for you.
DO YOu offer logo and website package?
Yep! For Sure!
We can do your branding as well. We found that we work best when we are involved from the beginning as we can design the strategy from the ground up. Your branding + website will work seamlessly and harder if you have a solid strategy to start with.
Do You Offer Maintenance Care-Plan?
Just like your smartphone and computer software needs updating, so does your website  More importantly, though, your website is a crucial part of your business and therefore requires extra care to make sure it continues to perform its functions.
All sites come with 30 day complimentary careplan. After that, we recommend you to sign up to one of our care plans. If you wish not to do it, it is yourresponsibility to keep your website up to date and maintained.
Our care-plan takes great care to first backup the website and check the website after for any issues. Our software keeps a record of plugins we update so if there is ever an issue we see what plugin version was changed and revert back.
How many projects do you take on?
To ensure we provide the best experience throughout the process and the best outcome, we take limited projects at a time. Your project will have our undivided attention, but  there might be a waiting list before you start, so if you are interested in working with us, please get in touch asap to ensure you don't miss the boat!
skip the queue
Website Intensive
Do you need your website done quicker and at a fraction of the cost? My Website Design Intensive might just be something that you need!