Website design for coaches & consultants.
Elevate your offers and build a coaching website that helps you get more clients and your calendar booked out.
Creating coaching and consulting branding & websites that you (and your clients) will love.
You are passionate about helping others to better themselves. You are ready to put yourself out there and be the best coach you can be.
You want a beautiful coaching brand and website that represents who you are and the good you want to do in the world.
Instantly grow your confidence and credibility and position yourself as the expert you are.
I've created websites for many coaches and consultants, and I know it's not just about generating leads. Coaches have a unique set of services that are special to your industry such as landing page to sell your courses or progams, podcast pages and video pages. I help coaches and consultants to get better results with their branding and websites.
Booking better business consulting clients (and more of them). When visuals tell the right story, atracting the right clients gets easier!
Sell more coaching courses and programs with the right tools and messaging.
Bring back your time – with our website automation that help you captures more leads, automated booking system and more
Spend more time for the things you want to focus on – like your family, team, your people and your LIFE.
A supportive website designer for coaches and consultants who can create just what you

'

re envisioning.
My design process is a rewarding experience where I'll help you shape your online presence and inspire clients to reach out. I'll ensure your coaching or consultant website is well laid out and feels approachable, with navigation that makes your services and treatments easy to find.
Your new well designed branding and website will help define your online presence and encourage clients to contact you and help you to be the go-to expert in your coaching and consulting business.
We take design strategy seriously too!
Our business consulting web designs take all the different key elements to make sure your website will grow with your business.
On-page editing
Mobile-friendly
SEO
Sell courses and programs
Booking systems
Blogging
Marketing integration
Advanced security
Schedule your sessions with our out-of-the box booking & event system*
We know coaches love to meet clients one-on-one, but they also love to create sessions for groups of people. All is possible with our premium booking system plugin. You can arrange meetings, group sessions, or events – it is totally up to you. That's why all of our hosting and care plans includes our developer's out-of-the-box booking and event system.
*Only available for our hosting & care plan customers. Requires minimal additional half day for essential pages and set up.
Your training sessions can be booked at any time, with booking confirmation sent right away to avoid waiting.
Your training sessions can be booked at any time, with booking confirmation sent right away to avoid waiting.
Secure Online Payments
PayPal, Stripe, Cash on arrival – choose yours.
Recurring Appointments
Your clients can secure their regular schedules and spots on time.
Coupon Codes
Create discount codes for your regular visitors and make them come more often.
Accept Deposit Payments
Enable deposit payments to drastically reduce no-shows.
Events & Tickets
Create one-time or recurring events to share your knowledge with larger groups.
"
An innovative business process with great results. Linda was wonderful to deal with from day one. Thank you for your hard work, patience and creativity

."

Lucy Claxton- Myriad Kofkin Global

Branding In a Day
A whole day dedicated to your coaching and consulting business design needs, whether it is a logo design, stationery or marketing materials.

Website In a Day
An efficient one-day web design process to launch your coach and consultant website quickly and in a most cost-effective way.
Branding & Website Design
for Life Coaches & Business Consultants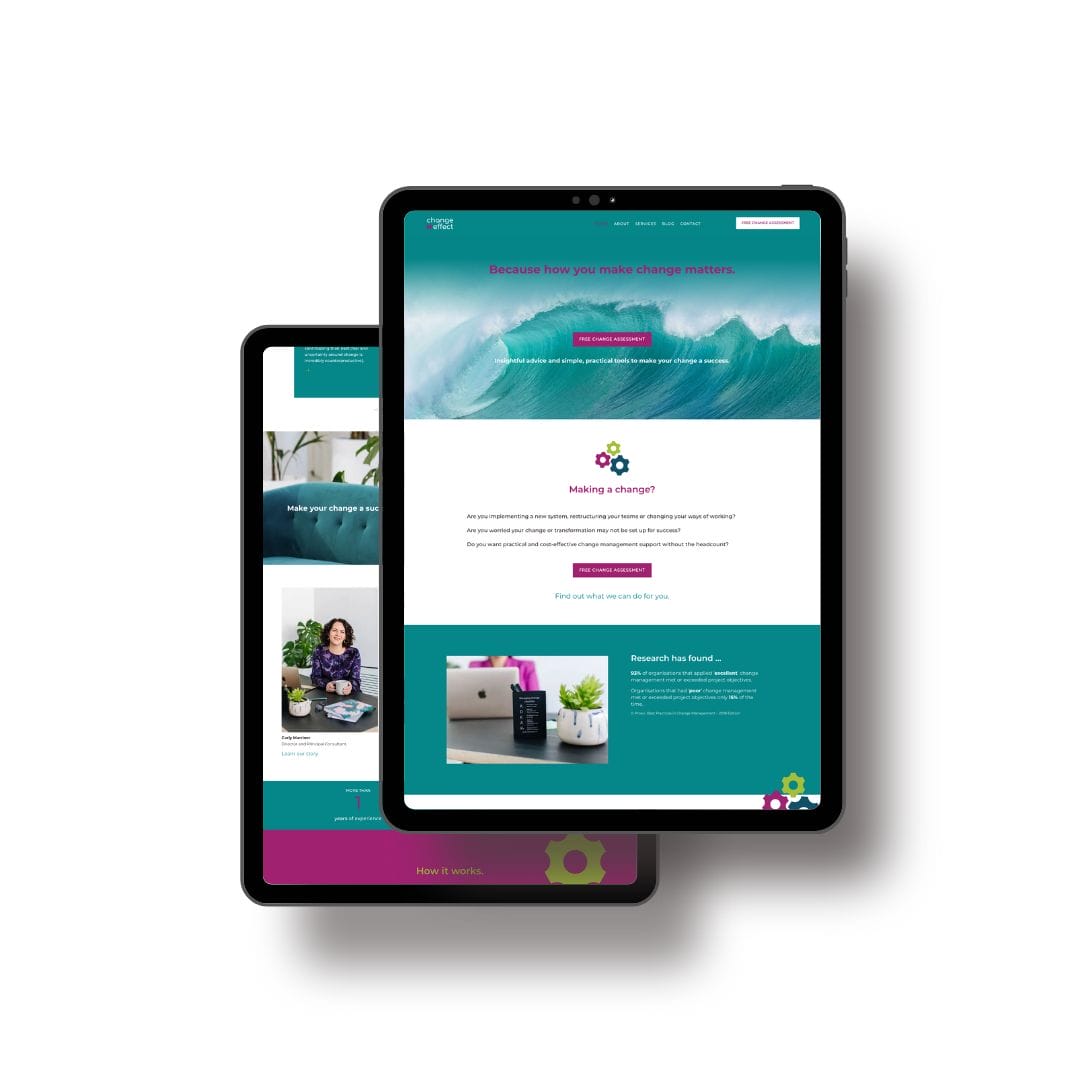 Change Effect
Change Management Consultant, Melbourne
Strategic Achiement Coaching
Career Coaching & Life Mentor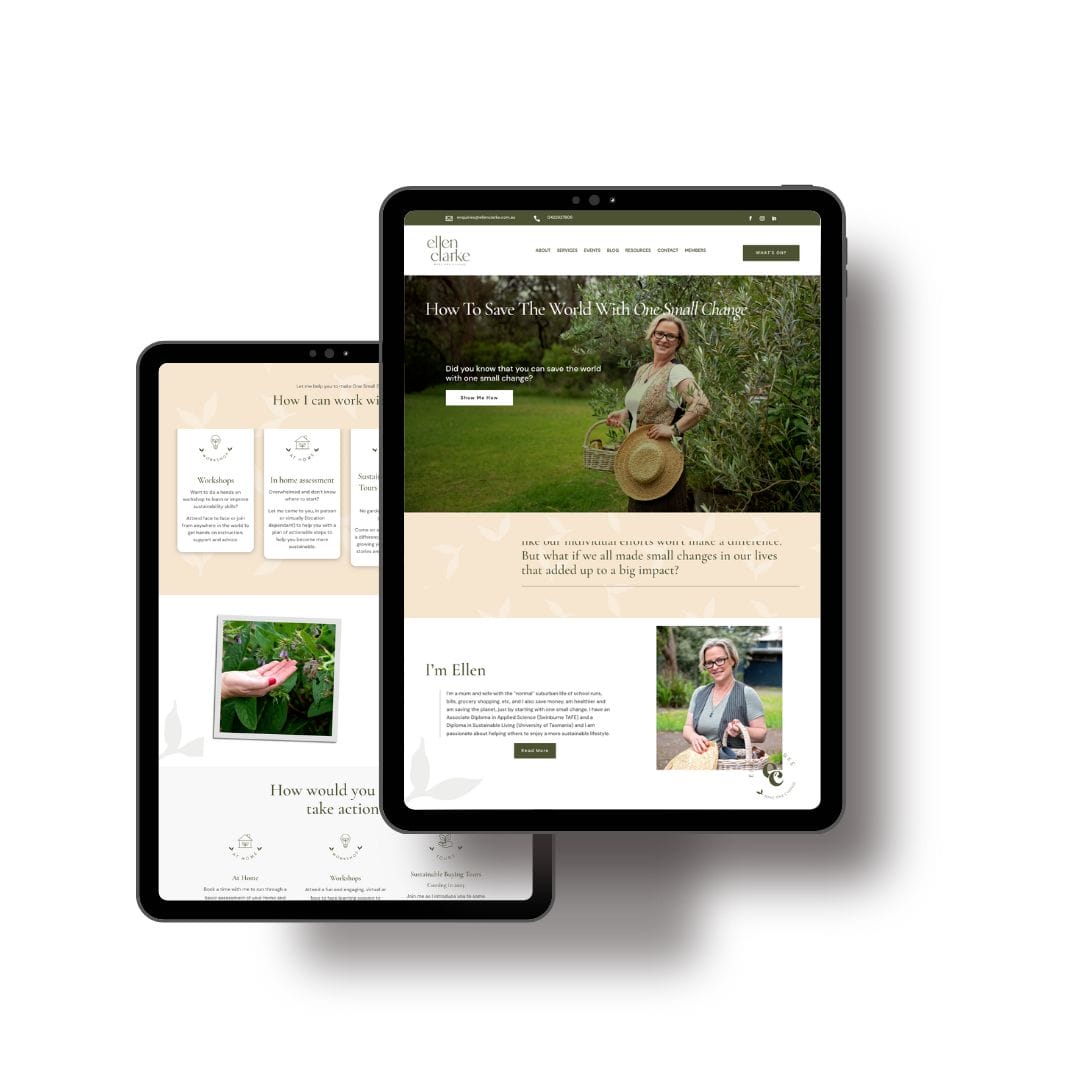 Ellen Clarke
Sustainability Coach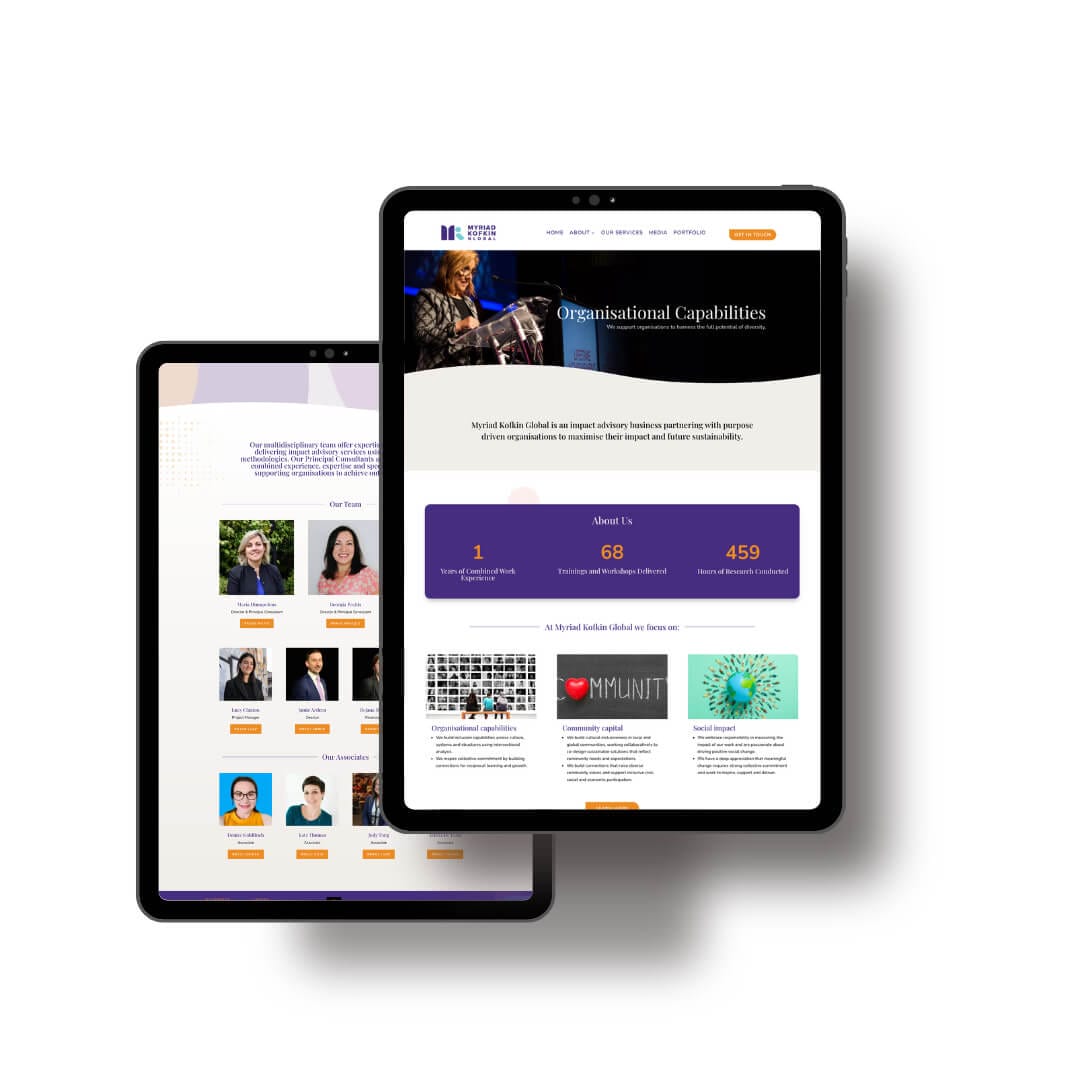 Myriad Kofkin Global
Change Management & Business consultant
M Power Collective
Career Coach & Life Mentor
"Linda's gorgeous portfolio of work drew me in and I knew she would have the talent to weave her magic on my branding. She has a great eye for design trends and what is working now. On top of that she is easy to work with and super efficient. I'm thrilled with the final result and look forward to using her in the future."
Wendy Ray – Marketing Consultant
7 Mistakes Coaches & Consultant Makes on Their Website
The definitive top 7 roadblocks preventing you from owning a profitable website that drives daily sale
Want a coaching or consulting website that

'

s designed that helps you booked out and get more clients?