Website Design for Therapists & Psychologists
Book more clients with a fully functional Website Design
for therapists / psychotherapists, coaches/consultants,
and businesses in the mental/health industry
Better Branded Presence for Private Practices
Our therapists have better conversions, strong brands, tools to launch on social media, and more confidence in their practice.
Website design for

Psychotherapists, Therapists, Counselling, and Wellness Practitioners
As a therapist, you understand the importance of the website for your business.
The right website  will help you get more clients, and  help your team's productivity by providing all the information for potential customers about your scheduling, services and how you can help them.
You need a website that:
gives calm presence that reflects solutions for their problems
provides a professional presence that is easy for you to update.
provides all the information about your scheduling, service and what you can help them with
mobile friendly and easy for your clients to find you online.
Your website is the perfect reflection of your practice. It will help you grow your brand and attract new clients who are eager to see what you have to offer.
Ideal for:
Psychologists and Therapists
Wellness coaches & consultants
"Linda created the most beautiful logo, informational flyer, business card and website – I honestly couldn't believe how awesome everything looked!! Linda was amazing in so many ways – she was able to take the lead and I felt really confident she was able to maintain the flow and feel across all of my marketing and jump right in. I was very new to this process, a health professional with no marketing background, and I was needing that extra support and guidance along the way. I am so glad I found Linda!"
Essential Elements of Therapy Website Design
Opt-in Forms and linked to your favourite newsletter providers such as Mailchimp, Mailerlite, ConvertKit and more
Fast load & speed optimisation
Integrations with your health platforms or document platforms
Google Analytic to monitor your traffic
 Designing your own branding & website can be overwhelming, especially when you are busy building your business. Your time is too precious to wait for months while you are playing tags with the back and forth emails and revisions with your designer.

Instead of working thru the typical design process that takes WEEKS (sometimes MONTHS) of back-and-forth to get your project done, what if you could have a DEDICATED DAY or two on the calendar to knock it out?
An efficient one-day web design process for consultants and health/wellness professionals
to launch your professional website quickly and most cost-effective
No more waiting around for weeks to launch your website
You'll love how fast it is and see how your website takes shapes before your eyes
You'll love being part of each stage of the process, from the strategy calls through to having your very own client portal that leads you step by step through the whole process so you know exactly what we need for each section of your website.
No more scope creep fee and timeline creep. You know exactly upfront about the cost and the timeline.
Investment from $1700/day (+gst)
Book Your Date
Choose a date and pay to secure your slot to have your website created.
Please allow at least 1 week to prepare your content to ensure everything is ready to go on your chosen date.
Get Prepared
Collect your  your content, images and task list into our website content planner and jump on a call with me  to make sure we have all we need for the project and  discuss your vision for the project, get a clear idea of the most important things you'll need and to set expectations for the intensive day.
VIP Day
 Here's where you get to see your project unfolding before your eyes.
The whole day is dedicated to  you and your website only.
We will be communicating through messenger and you will be able to give me instant feedback.
Post Launch
Email support will be provided for the next 30 days. You will also have all the documentation you need to get started at your fingertips.
Note: This is what can be achieved on your intensive days. It's important to note, when you book your VIP Design Intensive, you're booking me to work on your design proejct for a day, not a set of deliverables. I have been a design for 15 years so I have a seamless bottom-up process that will help us achieve as much as we can in a day.
Pinterest Mini course
Pinterest Mini course
to help you to get clarity on your website look and feel
Website Workbook
Hassle-free step by step website content planner to make your website planning a breeze
Pre-Intensive Strategy Call
A  45-minute pre-intensive strategy call to iron out everything before I start working exclusively for you for a day.  We will look at the prep work you need to do to get your project ready and make sure your messaging is on point. We'll also discuss your vision for the project, get a clear idea of the most important things you'll need and to set expectations for the intensive day.  
Up to 2 hour prep
We'll pre-prepare the project according to your priority list so you get solid 6 hours for your development.
This includes setting up artwork, brainstorming, or working on the initial set-up for your website.
On the day
We will start off the day with a kick off email with estimate check-in times for parts of our process, depending on your priority list.
This milestone will help you to plan your day around. You don't have to sit around all day but it is important that you are able to give me feedback promptly so everything can follow the timeline and we can tick off your priority list as much as we can.
Pinterest Mini course
Instant Feedback & Review
With immediate feedback, instant revisions and time to focus on just your project we never lose sight of your goals.
Launch Check list
On the last 30-60 minutes or so, I will go through the launch tick-list.
I will check all compatibility with browsers and device testing, speed things up with a little magic and connect important tools like Google Analytics. You can choose to launch or put a coming soon on your site.
Final Tweak
Once you have slept on it, you may have some final changes you would like to implement.
You get a bonus hour of development or post-fix so we can make small tweaks to your projects or website.
Post-Intensive Support
Following our day together, you will have 30 days to email or message me with any questions that you have about the work that I completed for you.
You will also get a training portal for clients only.
It is my goal to empower you with the skills that you need to manage your brand and/or website on your own, so if you're stuck on how to do something, just ask!
In some cases, I'll create a personalised video to walk you through how to use your website.
Bonus 1 month managed hosting & maintenance
When you choose to host with us, you will get one free month of managed hosting and care plan.
Your plan includes premium plugins and lifetime theme license* that we use for your website as well as updates, security, back ups and support.
*website projects only – monthly fee applies after your first month.
Hey, I am Linda.
Over the last 15 years, I've created a lot of websites and branding for small businesses & entrepreneurs. I understand the frustration, the overwhelm and
Today I focus on helping small businesses make profitable changes. The people I get to work with play a BIG role in why I love what I do. Having worked with creative entrepreneurs and health practitioners for more than 15 years, I understand the pressure to launch a well-converting website quickly and their frustration in complicated and long winding process of creating websites.
My mission is to make it as easy as possible to set up your business website in an affordable and easy way, so you can concentrate on doing the things that you love.
Get more booking online.
Give your business a boost with our ready-made features and a booking system mean you'll be up and running in no time. Subscription is free with our monthly hosting/careplan.
Allow booking for different staff
Zoom Integration and set up your online consultation
Set Recurring appointments
SMS Reminder (local cost apply)
WP Amelia Booking System license is available for all our host/careplan clients.
(WORTH $200/year)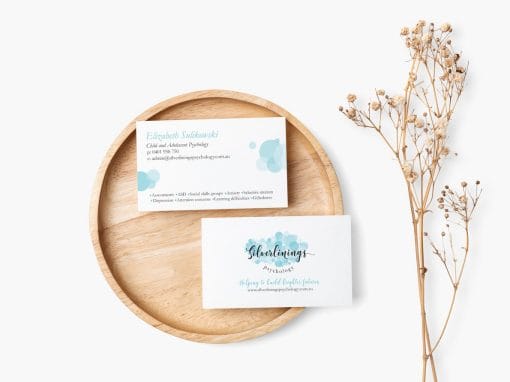 skip the queue with
VIP Design Intensive
Need logo done quicker and at a fraction of the cost? My VIP Design Intensive might just be something that you need!