Hit the sweet spot with
better branding for your business.
Wondering why some businesses seem to effortlessly attract and convert their target market … while others languish on the sidelines and struggle to gain any momentum?
Logo & Graphic Designer | Bayside | Kingston | Glen Eira | Melbourne
Create a memorable branding that stands out the test of time and positions you on top of your competitors.
Tells your stories, your passions and your values
Positions yourself as the chief of the tribe and on top of the competition
Resonates and connects to your tribe
Are you ready to elevate your branding to attract your ideal customers?
"Linda really challenged me to go above and beyond in my brief and she took the time to really understand what the business is all about and it's future direction. 10/10 would recommend Lollipop Creative for anyone looking for a bespoke and stylish branding package!"
Stand Out of the Crowd
Small business logo design & branding for services or products targeting a female audience, creative entrepreneurs and health professionals.
Personalised Visual Identity that includes your logo final logo suites and supporting graphics/patterns/icons.
Supporting marketing and digital materials of your choice, aligned with your new branding and designed with your branding strategy and best marketing practices.
Branding guideline to take the guesswork out of applying colours, imagery, and fonts consistently across your communication.
INVESTMENT:
from $2800 + gst (4-5 weeks)
"Working with Linda from Lollipop Creative Studio was an absolute pleasure from start to finish. She really took the time to talk to us and get a clear idea of our motivations and objectives, as well as the personality of the business. In fact, these early consultations helped us correct and clarify some of our own notions about our business. Linda's logo creation and design work is of a very high standard and she was more than happy to make exact tweaks to meet our brief. I would recommend Lollipop Creative Studio to anyone. A true creative professional."
INTERACTIVE MOODBOARD MINI COURSE
Free Interactive Pinterest Moodboard Mini-Course to help getting clarity on your branding & website look's and feel.
CORE BRANDING WORKSHEET
Free Access to my Core Branding Worksheet – a hassle free and step by step to gain clarity about your branding & other elements of the business, such as your customer's paint points, your superpower and how to communicate this to your customers
OUR UNIQUE CORE DISCOVERY CALL
FREE 60 minute strategy call to ensure that you end up with a branding that wow. We will talk deeper about your ideal avatar, unique selling proposition and your brand tones.
2 PERSONALISED MARKETING ITEMS
Choose two marketing items from our  most requested marketing item list.
MINI STYLE GUIDE
Your logo style guide to help keep the consistency when you use your branding. Includes colour palette, typography selection and your moodboard. 
Each project is broken down into discovery & planning, designing and building to get you through each phase fast.
01
Week 1 – Discovery
2- 3 weeks prior commencement date, I will send you our Client's Workbook & Pinterest link to put together your ideas & visions.
In the first week of our scheduled time, we will kick off our project with a discovery session, where we get to know what makes your business and your customers tick.
I'll send you the moodboard for your to approved before moving to the next step.
02
WEEK 2 – CONCEPTS
The fun begins! You will be getting your logo concept this week and we will work to refine the chosen concept (up to 2 revisions).
We will also work on the additional submarks, patterns or icons (when suitable) during this time.
03
WEEK 3 – REFINING
Week three is about finalising the logo concept, submark and other design elements. Your approval is required at this stage.
04
Week 4 – Collateral
Collateral options are designed during this week. We allow 2 revisions for these collaterals that you have choosen.
Final files are saved Final payment made All brand files are released in a Dropbox folder Celebration!
LET'S WORK TOGETHER
This is for you if….
You want a logo & branding that stands out from your competition
You understand the importance of good branding for your business
You want a designer who takes time to understand your vision and where you want to take your business too
You want a personalised one to one service - you will be 1 of only 2 brand clients I work with per month!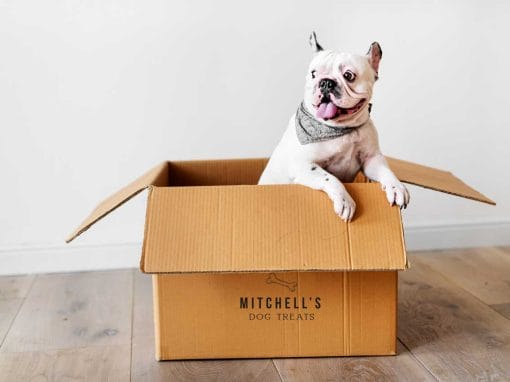 Frequently Asked Questions
HOW Do i know if WE are a good fit?
It is such a big thing to trust your business baby branding to someone – we can totally relate.
The first thing we recommend is to look at our portfolio to see if our design visions aligned. This is a  great indication of whether or not we will be able to translate your visions into reality.
If you think we do,  please download our price guideline and if you are happy to go ahead, let us know and we can organise an informal chat to see if we are made for each other.
WHAT IS CLARITY Core session?
We start each project with a Clarity Core session.
Clarity Core session is a session we do at the beginning at our project to discover your ideal target audience, their problems and what you can bring to the table to help them.
We will work on a unique selling preposition – this will be your brand story that we will create visually for you as well as your website.
What are the main difference between branding Package & Logo Suite via VIP Design Intensive?
The significant difference is that we do everything in one day with the VIP Design Intensive, whereas with my branding package I'll take you to the journey where you discover your brand personality, unique selling proposition, and steps to identify your customer's journey even before we start with the logo brainstorming.
In a nutshell, we dig deeper with the foundation in the Branding Package. You will walk away with a cohesive branding suite and not just a simple logo suite.
Can you tailor the package?
If our branding package is not suitable for you, let us know and we are happy to have a chat and create a package that is more suitable for your needs.
do you offer payment plan
Because of its nature, all day-rate booking needs to be paid before we start. 50% deposit is required when you book, and the balance prior our day.
Any other projects below $200 required to be paid upfront.
For all other projects, we offer 50% deposit, 25% halfway and full payment before we hand over any files.
If you need different payment plans, let me know and we can work something out.
How many projects do you take on?
To ensure we provide the best experience throughout the process and the best outcome, I only take 2 logo designs per month.
Your project will have our undivided attention, but there might be a waiting list before you start, so if you are interested in working with us, please get in touch asap to ensure you don't miss the boat!
Are you ready to elevate your business branding?
skip the queue with
VIP Design Intensive
Need more simple logo  done quicker and at a fraction of the cost? My VIP Design Intensive might just be something that you need!